FEATURE FILMS
Dana Budisavljević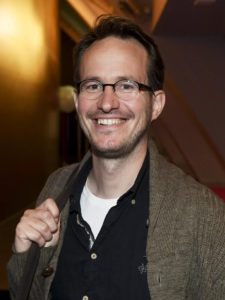 He studied film directing in Aalto University. His directorial debut The Happiest Day in the Life of Olli Mäki (2016) won the Un Certain Regard prize in Cannes in 2016 and was screened at ZFF. His graduation film The Painting Sellers (2010) won the first prize in Cannes Cinéfondation in 2010. He works with cinema, theatre and with avantgarde opera ensamble West Coast Kokkola Opera. He is a co-founder and artistic director of film festival in his birthtown Kokkola.
FEATURE FILMS
Maja Miloš - director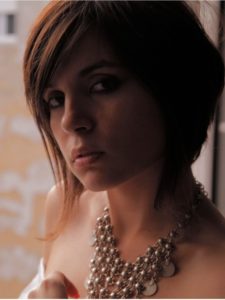 Graduated in directing from the Faculty of Dramatic Arts in Belgrade, where she currently teaches. She attended the documentary film school at La Fémis in Paris. Her 2012 directorial debut, Clip won numerous recognitions, including the Tiger Award in Rotterdam and was screened at festivals in Toronto, Moscow, Karlovy Vary, San Sebastián, etc. She was a member of the jury at festivals in Karlovy Vary (2013) and Rotterdam (2014).
FEATURE FILMS
Deborah Kara Unger - actress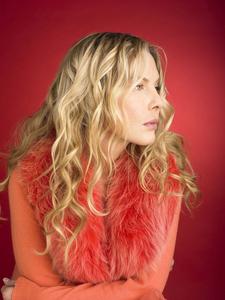 As the first Canadian grad of Australia's prestigious N.I.D.A, the award-winning recipient of honors including the Geraldine Page and OLB Walk of Fame, Unger broke out in Cronenberg's Crash, The Game, Hurricane, and Payback. From blockbusters to acclaimed indies, she's starred alongside such Oscar luminaries as Al Pacino, John Travolta, Denzel Washingon, Mel Gibson, Nicole Kidman, Sophia Loren, Holly Hunter, Ian Mckellen, Ralph Fiennes, and most recently Nic Cage in 2017.
SHORT FILM AND CHECKERS
György Mór Kárpáti - director and writer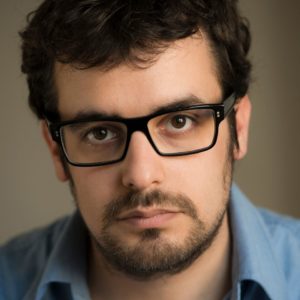 He studied at the University of Theatre and Film Arts in Budapest. His short films have been selected to major festivals such as the Cannes Cinéfondation (Provincia, 2014) and Berlinale Shorts (Forest, 2011). His short film Student Union won the Golden Pram at ZFF in 2017. He is working on his first feature film, Guerilla.
SHORT FILM AND CHECKERS
Jelena Mišeljić - producentica i programska direktorica Filmskog festivala Herceg Novi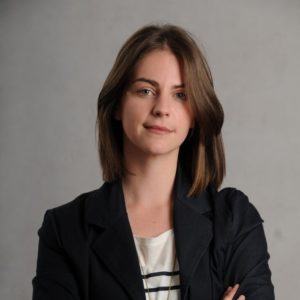 Earned an MA in production from the Faculty of Dramatic Arts in Cetinje, where she currently works as a teaching assistant. She is a PhD student of interdisciplinary studies of contemporary arts and media of the Faculty of Media and Communications. She was the producer on films Shelters (I. Salatić), A Matter of Will (D. Kasalica) and Lowdown (P. Simonović), all of which were screened at the 2017 ZFF.
SHORT FILM AND CHECKERS
Matija Vukšić - redatelj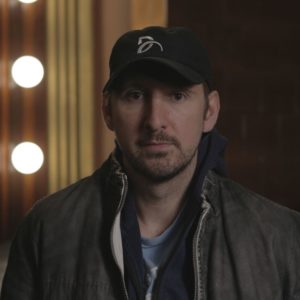 Graduated from the Faculty of Political Science and received an MA in directing from the Academy of Dramatic Arts in Zagreb in 2011. His short live-action film The Cleaning Lady premiered at last year's Sarajevo Film Festival, and won the Golden Pram Award in the Checkers Program at ZFF. He is currently in development on his debut feature live-action film Logor.
TOGETHER AGAIN
Bojana Burnać - DOP and director (Croatian Society of Film Workers)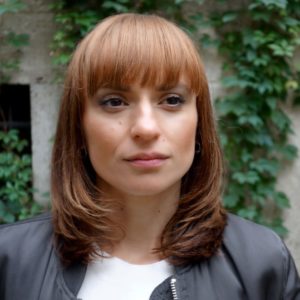 She holds an MA in Cinematography from the Academy of Dramatic Art in Zagreb. She was a DOP on many feature and short films such as Zagreb Stories (2009), The White (2013), Sick (2015). She directed the feature documentary film My Life Without Air (2017), which was screened at Karlovy Vary, Hot Docs, Dokufest (Best Debut), ZagrebDox, etc. She also works as an ice and cave diver. She is the first woman in Croatian cinema who was the DOP on a feature film.
TOGETHER AGAIN
Jasna Nanut - director (Croatian Film Directors' Guild)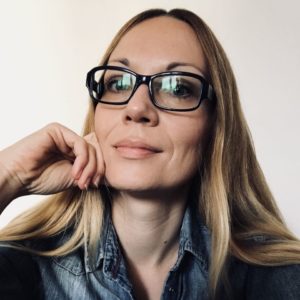 Earned an MA in Directing from the Academy of Dramatic Art in Zagreb in 2016. During the course of her studies, she made four live-action films, which were screened at Zagreb Film Festival, Plans d'Angers, Poitiers and elsewhere. Her graduation film Playing the Tiger and her first professional short fiction film, Tanja, both won Oktavijan awards at Croatian Film Days. She is currently developing her feature debut Seventh Heaven.
TOGETHER AGAIN
Marina Andree Škop - producer and director (Croatian Producers Association)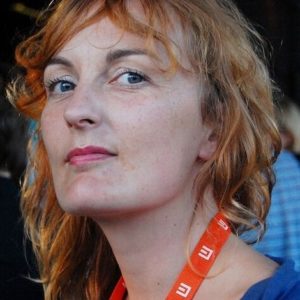 In 1997 she graduated in Editing from the Academy of Dramatic Art in Zagreb. Together with her colleague, Darija Kulenović Gudan, she founded a production company Studio dim for the development and production of films, TV series, and transmedia projects. Her first feature documentary, Sevdah, won the Audience Award at Sarajevo Film Festival in 2009. She has produced Aleksi (2018) by Barbara Vekarić, Housing Issue (2016) by Silvana Menđušić, Night Boats (2012) by Igor Mirković, etc.
PLUS
Lucija Brašnić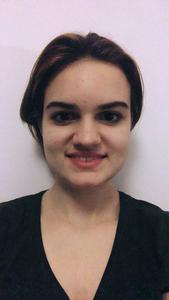 Believes young people today live in a world focused on the media. Film has a great impact on all aspects of her life. She has experience in acting, writing and music, and hopes that participating in the jury will allow her to meet new likeminded people and other film enthusiasts.
PLUS
Klara Jovanov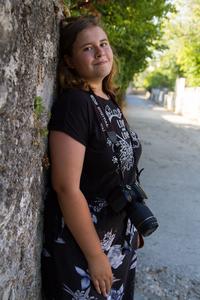 Has always been visually oriented, she visualizes things and thinks in pictures. She is interested in everything about film and keeps up to date on festivals, loves photography, film music, cinematography, acting and anything related to film. Film is always on her mind and she believes it is very important to exchange opinions about film with others.
PLUS
Rene Rehak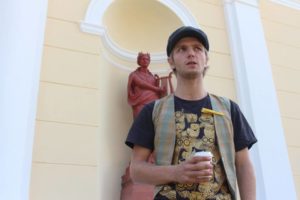 After observing the techniques and tricks of the seventh art for a long time, spending time on the sets and participating in every aspect of film production, he has come to the conclusion that his path is in film. This year of his life has been all about film, and so have all the others before that. He is a man of few words. For him, watching films is very important for the development of every filmmaker film vocabulary.
PLUS
Dominik Sečen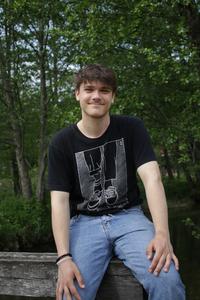 Since primary school, he has been involved in acting and photography at the Jaska theater drama group. His love of theater led to his love of photography and film. He makes music videos, promotional and short films. To him film is more than a pleasure, it is a bridge seamlessly connecting the real and fictional worlds.
PLUS
Lea Vukmanić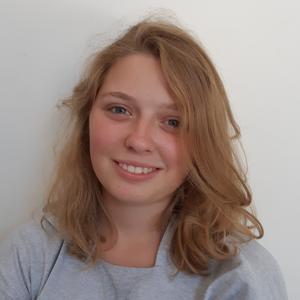 Since third grade, she has been a member of the Zagreb Youth Theatre drama group, and she developed an interest in film while acting in a student film. On the set, she had the chance to look behind the camera and observe the techniques of working with camera, sound, scenography and light. After the shoot, she began to appreciate film as an art form. She continues to attend workshops and festivals to learn even more about film.