Panel: Can You Make an Artistic Hit Game?
Interactive Empathy
13/11 | WEDNESDAY | 15:00 | HUB385
Petračićeva 6
open to public
The events are realized as part of Interactive Empathy, a gaming and citizenship project organized by Institut français de Croatie and Goethe Institut Kroatien, supported by Franco-German Cultural Fund.
The panel discussion will explore many facets of an artistic approach to video games: how game designers and artists create games that push the creative limits of the medium, the use of interactivity to tell stories players can empathize with, the approaches to educating and empowering young creators to explore the artistic possibilities of video games, as well as the ways of creating an environment in which creative video games can flourish. Srđan Laterza, author of the Interactive Empathy project, will moderate the panel discussion with esteemed game designers, artists, educators, and policy makers from Croatia, Germany, and France.
Moderator
Srđan Laterza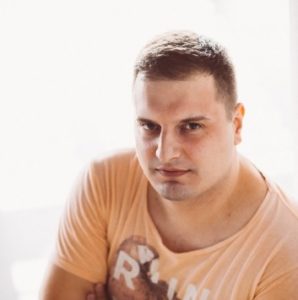 Works as a writer and creative director, crafting interactive experiences and communication strategies for leading brands, advertising agencies, IT companies and cultural institutions. Author of indie game exhibition Politics of Emotions (2018) and the festival 1000 New Lives. Together with the Goethe-Institut and Institut français, he created Interactive Empathy, an interactive storytelling educational program, in collaboration with the Reboot conference, Animafest, Gamechuck studio and universities in Croatia.