Workshop: My First Script
12-16/11 | Croatian Film Directors' Guild

CLOSED FOR PUBLIC

The workshop is conceived as active individual engagement in a screenwriting project, mentored by two expert script doctors. Based on the entries from all over the world submitted to our open call for participation, our selection committee has chosen six screenwriting projects by filmmakers, authors, or co-authors of short, documentary, or animated films, currently working on their first draft for a feature film screenplay.
 Script Doctors:
Antonio Nuić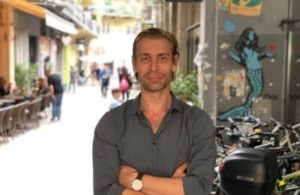 He is a writer and director. He graduated in film and TV directing from the Academy of Dramatic Art in Zagreb, where he has been working as a professor since 2013. He directed one of the stories in a feature-length anthology film Sex, Booze and Short Fuse (2004), after which he went on to write and direct All for Free (2005), Donkey (2009), Life Is a Trumpet (2015) and Mali (2018). He is Artistic Advisor at Zagreb Film Festival, as well as a head of the Croatian Film Directors' Guild.
Ognjen Sviličić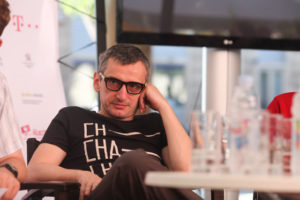 He is a writer and director. He obtained his degree in film directing from the Zagreb Academy of Dramatic Art, where he now teaches scriptwriting. Author of several feature films: Wish I Were a Shark (1999), Sorry for Kung Fu (2003) and Armin (2007) (all premiered in the Forum program at Berlinale), and These Are the Rules (2014), which premiered at Venice (Orizzonti). His scripts include What Iva Recorded (directed by Tomislav Radić), The Melon Route and Metastases (both by Branko Schmidt), Slovenian Girl (by Damjan Kozole), etc. He wrote a novel, The Head of the Big Fish. His latest film The Voice had it's international premiere at Busan International Film Festival.